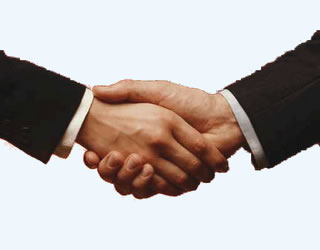 As a sports betting related website owner over the past 10-15 years, affiliate programs have always been one of the best ways to monetize your web traffic. No industry has flourished like the Sportsbook & Casino affiliate marketing industry. With a plethora of sportsbook & casino affiliate program opportunities out there today, it's very difficult to separate the quality partnerships from the garbage operations. Affiliate marketing is unique and can be a very risky business. There are programs out there in the sports betting and casino industry that have no intention of paying you your commissions if a big player were to come along and generate thousands of dollars in profit to the sportsbook or casino. On the other hand, there are some very lucrative platforms in the industry today that want to earn your trust and build and honest business relationship with you. Again, it may be hard to tell which affiliate programs have the affiliate's best interest at heart. Over the next few weeks we will be providing some general advice on selecting and joining sportsbook & casino affiliate programs.
Before sending any affiliate program your valuable traffic that you worked so hard to earn, here are some general questions you should ask the sportsbook/casino affiliate operators and some things to look for;
What is the affiliate programs commission structure? Generally 25% is a good starting point, which usually will include a progressive system which offers more commissions for sending more earnings. If the book is willing to offer you 50% to start, make sure you look further into it. Books that are willing to give you 50% of their profits probably only offer this for the first month where usually you aren't making any commissions. It usually takes a few months (sometimes even a year) to build a significant list of players under you where you are earning big commissions. Also, be skeptical and ask questions before diving right into a big commission percentage partnerships. If it sounds too good to be true, it usually is.



Are there negative carryovers? If you don't know, a negative carryover means that if your players beat the house for one one month, that red figure (or negative balance) will be carried over into the next month. For example; If your referred your players on your affiliate sheet (with 25% commissions) have won a total of $2000 in February, you will have a negative commission balance of $500 (25% of the -$2000) at the end of the month. If there are negative carryovers, your balance will be -$500 to start the month of March and you will not get paid for the first $500 of commissions that you make as you have to work off the red figure. If there aren't negative carryovers, your -$500 balance will be "zeroed-out" to start the month of March and you will earn commissions on all earnings in March. Most people would think that not having negative carry-overs is a good thing. Sure, as a general principle, it sounds great. However, you must be skeptical of "no negative carry-over" offers as the book may be making their money in other ways. When selecting a sportsbook affiliate program, always make sure to put yourself in the shoes of the sportsbook or casino and think to yourself, "Would I offer this to my affiliates?" Once again, if it sounds too good to be true, it usually is. However, there are honest affiliate programs that offer "no negative carry-overs" which will give you your legitamite earnings.



How many people are working as part of your affiliate staff? Will I be assigned a dedicated "affiliate manager"? The best affiliate programs will have a staff of at least 5-10 people supplying assistance for the affiliates as needed. Quality affiliate programs are properly funded operations and branches of the sportsbook or casino's marketing department. If the book is just offering you a website with some links, banners, & stats, and no substance as far as working one-on-one with your affiliate account manager, its going to be hard to make sure everything is running smoothly. The best programs that I have worked provided me with an affiliate manager that will go over my account if I have any questions, check up on players for me, provide additional materials, and make sure payments are going out on time. The best affiliate managers have worked as affiliates at some point time in their lives and are aware of the everyday grind that you, as an affiliate, will go through. A quality staff and a good affiliate manager is an essential part of a lucrative affiliate program. If a really good affiliate manager comes along, utilize the resource. Another think to remember, if you have a great affiliate manager and they tell you that they are no longer going to be working with the company, get their personal email address and keep in touch with them. If they end up at another company, you will want to work with them again and will want to be able to contact them. The best managers that I have worked with, I have done business with them while they were at more then one company.



What type of bonuses and other promotions does the sportsbook or casino offer? In order to send the required number of players to a sportsbook or casino, the brand has to offer suitable bonuses and promotions. Needless to say, it's a lot easier to get a player to deposit at a sportsbook with a 100% bonus then it is to deposit at a sprtsbook with a 10% bonus. However, you must remember that when a book takes the risk of offering a big bonus, you are sharing the risk as a percentages of the bonus money will most likely come out of your commissions. Generally, casino and poker bonus offers are usually larger then sportsbook bonus offers. There are also different type of bonuses. A 'cash bonus' is where the player receives the bonus money in straight cash which is added directly to their account balance. A 'free-play bonus' where the bonus is given in free-play money allowing the player to use that money for free bets, and only the winnings from the free-plays are added as real cash to the account. A common type of bonus for poker promotions is a bonus that is released as the player meets the required play. It's always a good idea to share the bonus information with your players on your website so that they know what to expect at the sportsbook or casino. Many bonuses also have a rollover, where the player's deposit as well as the bonus must be played a certain number of times before being allowed to withdrawal their funds. Remember to get all the terms of the bonus before promoting it on your website.



What are the book's processing rates for credit cards? This is particularly in important when promoting books to U.S. based players. Credit card deposits are the most popular form of deposits amongst U.S. players and not all books can process U.S. credit cards. A lot of credit card companies will decline the charges if they think the money is being used for gaming purposes. If the sportsbook can process credit cards at a high rate, you are more likely to land more U.S. conversions. It may be a good idea to test the book out for yourself by opening an account at the book and making a small deposit with your credit card to see if it gets approved. A lot of books will say that they have high credit card approval rates when they really do not. This will make your players unhappy when they join a book per your recommendation only to get declined on their deposit. As far as U.S. player, credit card processing rates, the affiliate partnership that I have found to be the best is BeUS Partners.



What type of conversions can I expect to see? Ask your new affiliate manager what the usual and average conversion rates are for their affiliates. Just to get a sense of what the other affiliates are doing. Every website is different and every book is different. Therefore, you may not see the same type of conversions that you would with another program. However, if you get a sense of what the conversion rates are for other affiliates, you will be more informed when you do your marketing. For example; if you are converting players at a lower rate then the sportsbook or casino's average conversions, you will have the good sense to change up your marketing tactics. Obviously, some books will state their normal conversions are higher then they really are. I have found that the best conversion rates with my best partnerships are around the following; click-to-signup: 5 to 10% & signup-to-deposits: around 15%. If you get one depositor per every 100 clicks, most online sportsbook marketers would agree that your conversion rates are very strong.



What type of marketing materials and creatives do you provide? Most affiliate programs will offer you banners, articles, and other tools to work with. Ask them if they will provide special creatives and banners at your request. Sometimes you will need a special banner to fit on a particular spot on your website that they do not offer. If the book is willing to offer you a special bonus (see #4), perhaps they will make you some banners and creatives with that bonus on them. Some sportsbooks and casinos will provide you with co-branded landing pages and banners with your company logo on them as well as theirs. Sportsbooks and Casinos will sometimes provide you with dynamic web applications and tools (such as game matchup tools, odds calculators, basketball and football odds feeds) for your website. A lot of these tools will have the sportsbook and casino brand's advertisements on them with clickable links. Make sure that these links on tools will track your players and you will get credit for referals from these clicks. Otherwise, do not put the tools on your site. There are plenty of good programs that provide dynamic website tools that will track your referred players from the clicks on them.



Show me the fine print! Many sportsbook/casino affiliate programs have special restrictions which require you to send a certain number of active players each month in order to keep your commissions from past players. These type of restrictions are unfair. What happens if you have a slow month? You lose all your past players? Other restrictions to watch for include; a minimum deposits for a player on first deposit in order to earn commissions on that player, no commissions on a player after a certain amount of time of inactivity. There a lots of questionable terms to watch to for. You should always be entitled to commissions for all players that you send to a sportsbook or casino. After all, they wouldn't have that person's business if it wasn't for the affiliate. As a general rule, if you see too many special restrictions in their terms, then you should not promote that particular sportsbook or casino's affiliate program. MAKE SURE TO READ THE TERMS OF ANY MARKETING AGREEMENT!
I really hope these tips will help you in avoiding dishonest casino and sportsbook affiliate programs and help you find the partnerships that you think will work best for you. Use the tips above to help you find the programs that you think are most suited for your website or blog. For example; if you have a blog that probably won't send a whole lot of players, make sure to look out for minimum player restrictions (see question #8).
In my next posts, I will talk about and list some of the programs that I have found to be the most lucrative and profitable. I will also provide details about the programs and give advice on how to go about promoting them on your website. There is a lot that new sports handicapping service owners and gaming portal webmasters do not know about affiliate marketing and I will be here to provide advice.
Thanks For Reading!